It's been a sweltering hot July here in Barcelona, but other than that, life is good!
Over the last month, our life has been made easier/better because of many things. I want to outline these most valuable players of our first month here, and then choose the real MVP!
First, let's meet the nominees:
1. El Corte Inglés 
Over the past month, I'm pretty sure we've visited this store more than any other place in Barcelona.
Translated it means "The English Cut" and it started as a tailor shop in 1930s Madrid. Now it's the largest (only?) department store chain in Spain. It's very similar to a Macy's, but larger, and it has the "organized chaos" feel of an Ikea. With good quality and good prices, I love everything about this place.
Our apartment was lightly furnished, but we needed towels, sheets, pillows, pillowcases, cleaning supplies, fans.
…and toothbrushes, shirts, shoes, tools.
Oh, what about more fans, because it's so hot? Yup. Back to El Corte Inglés! Our apartment is roughly 50% El Corte Inglés purchases.
Secret weapon: The food is actually really good.
And the view ain't so bad!
2. The Citymapper App
This app is a must for navigating the city on foot, bus, train, taxi, or bike. It's basically a simplified version of Google Maps, and it works so well for getting us from A to B.
You can save your address to the app, so that when you click a button "get me home" – it shows all the options to get there and how long they take. The interface is super easy to follow.
When you complete your trips, it tells you things like how many calories you burned (if you walked) and how many Euros you saved (in a bus vs. a taxi).
My favorite feature– it vibrates when your metro/bus stop is the next one. Great for daydreamers who space out on public transportation.
3. T-10 card
My first experience with Barcelona public transportation was a bus. It arrived exactly on time (per the Citymapper App), and had wifi and air-conditioning. The ride was smooth and we covered 8 km in 20 minutes during rush hour. I was pretty damn impressed!
The trains, similarly, are modern, reliable, and air-conditioned. They cover most of the city.
The T-10 is the ticket to this public transportation. It's a paper ticket, worth ten bus/train/tram rides, and doesn't expire.  Between this and your two feet, you can get pretty much anywhere in Barcelona.
Also, you can swipe for other people with your T-10 (so it's been great for when we have guests in town). On the back of the card it tells you how many trips you have left.
Thing to remember: Never leave home without your T-10.
4. Tapas
I knew what tapas were, and I knew they would be popular here.
But I didn't know how much I would love them.
They make me so happy, and they are very delicious.
Also, when they ask you want you want to drink, you can't go wrong with either of these two:
"Una copa de cava, por favor"
"Una caña, por favor"
The first gets you a nice glass of cava (Spanish sparkling wine) – even the cheaper restaurants seem to have great cava.
The second gets you a cold beer. It's usually cheaper than water and always nice to have on a hot day.
Key to success:
If there are croquettes, order them.
5. An Amazing (and Spanish-Speaking) Wife
I understand that finding a wife that speaks Spanish isn't as simple as finding, say,  El Corte Inglés. But try your best, because having one is super-handy when moving to a Spanish-speaking country.
Things that I couldn't have done without Laura:
Get a visa
Find our apartment
Get a phone plan
Get cable/wifi
Register for the census
Get an NIE (ID number for foreigners)
Open a bank account
Pay utilities
Apologize to my neighbor that the TV was too loud (it was the World Cup!)
Understand that the taxi can't take our friends to the airport because of a strike, so he has to take them to the nearest bus station and drop them off there, but it should be okay.
Things I can do without her:
"Una caña, por favor"
I am learning how to say other things in Spanish, also thanks to my wife who is la mejor maestra en todo el mundo (the best teacher in the whole world).
Remember: If your wife doesn't speak Spanish, and you still love her, that's okay too.
6. Cable TV (with wifi)
We moved into our new apartment on a Friday. On Monday, we had cable/internet installed.
We didn't have cable for the 3.5 years we were in the Bay Area, so this was kind of a big moment.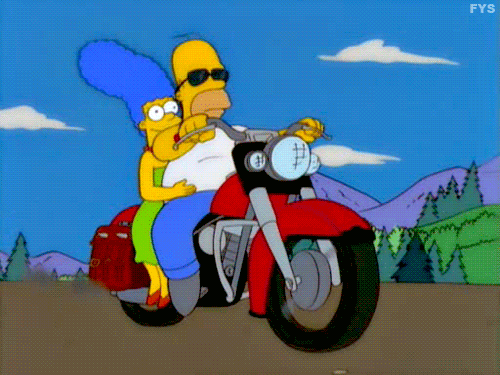 It costs 60 euros a month, we have upload/download speeds 10x faster than what we had in California (Yes, Comcast) and we have 120 channels of cable TV. On each channel, you can go back up to seven days and watch any program (as if it was recorded). And this also includes our cell phone plan.
Europe has the whole wifi/cable thing figured out.
Solid play of the day: The Simpsons is on weekdays from 12 pm – 4 pm. Great way to learn Spanish!
7. Walkability
After eating tapas and having some cava/beer, it's good to walk around to "bajar la comida" (literally "lower the food" aka "digest"). We try to do a little walk after every meal.
Our apartment is also in the central part of the city, so we can walk to almost any neighborhood in about 30 minutes. We do lots of walking.
Turns out that Barcelona is perfect for walking: beautiful boulevards, random Gaudí buildings, fountains, plazas, churches, parks…it really is always a joy to explore this place on foot. Plus it's not hilly! 
Check out some of my favorite pics from these walks!
8. Ametller Origen
We met up with a friend to watch a World Cup game, and after he realized where we live, he said "you gotta check out Ametller Origen." I still don't really know how to pronounce it (in Catalan) but it's a great grocery store.
He described it like a small Whole Foods, but that's doing it a disservice. Buying ingredients for a fresh salad at Whole Foods can set you back a couple paychecks, and they still make you pay for a bag.
Ametller Origen brings the fresh produce/meats/cheeses of a Whole Foods to the good prices/casual likeability of Trader Joes. Everything sold here is grown locally in Cataluyna. It's good, not expensive, and close to our apartment.
Then, just last weekend, a market opened up across the street. This is surely a game-changer. 
And the MVP of July is….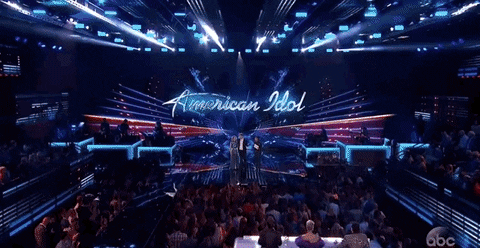 … My wife! Duh! This whole adventure wouldn't have been possible without her.
But tapas was a close number two.